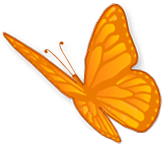 Research Databases

More than 100,000 downloadable maps! Perfect for school reports, school lesson plans, personal research projects, and business reports. AtoZ Maps Online will also adapt to the screen size of any desktop, laptop, tablet, or smartphone.
Great for state reports, projects, and presentations! AtoZ the USA contains more than 115 country-based articles and 115 state articles for each of the 50 US states, five US territories, and the District of Columbia. Library patrons and students will find unmatched coverage of the country's people, history, economy, geography, symbols, culture, and society.
Explore Trek's World, practice reading with cool stories and discover fun facts all in one place! Created for younger children, this graphic-intense database helps you learn while having fun.
World Book Enciclopedia Estudiantil Hallazgos is organized so that students can find information quickly and easily. It includes more than 2,200 articles, 250 maps, 1,500 illustrations, and bilingual navigation.
From EBSCOhost
Designed with students and educators in grades K through 5 in mind, Explora Primary Schools provides a safe, trustworthy environment for students to look up facts for class projects or homework.
Reference eBooks
Instantly access reference eBooks on many subjects. These trusted, authoritative reference works are available 24/7!
from World Trade Press
Provides cultural and travel information on over 175 countries. Perfect for students' research assignments or international travelers looking to learn about their next destination. Feature overview: Historical timelines for research assignments, articles & photos on the typical lifestyle in each respective culture, and recipes of a culture's most popular dishes! Includes information on popular destinations along with practical guides for transportation & travel essentials for each country
from Gale
Great for homework research for young learners. Easy-to-use and features searchable content including books, magazines, news, and more than 13,000 images.
Elementary and Middle School students can find fiction and nonfiction titles for school projects and for fun! Enter the title of your favorite book and click on "Find Similar Books". You can also search by your favorite author, title or series.
A powerful online language learning system that builds all four core skills: listening, speaking, reading, and writing. With 100+ languages to choose from and English lessons for speakers of over 25 different languages, there is something for every language learner. Mobile apps are available for language learning on the go!
World Book Online Info Finder is perfect for patrons in elementary and middle school coming to the library for help with their homework and research projects. It includes all the articles from the print versions of the World Book Encyclopedia, plus thousands of additional articles, learning resources, and research tools.
A perfect companion for a curious kid! A great place to browse, play and make discoveries! Easy to use navigation, easy-to-read articles, thousands of pictures and fun activities.
Tailored for students in elementary and middle schools, World Book Student includes all the articles from the print versions of the World Book Encyclopedia, plus thousands of additional articles, learning resources, and research tools. World Book Student is also optimized for tablets for the ultimate mobile research experience.